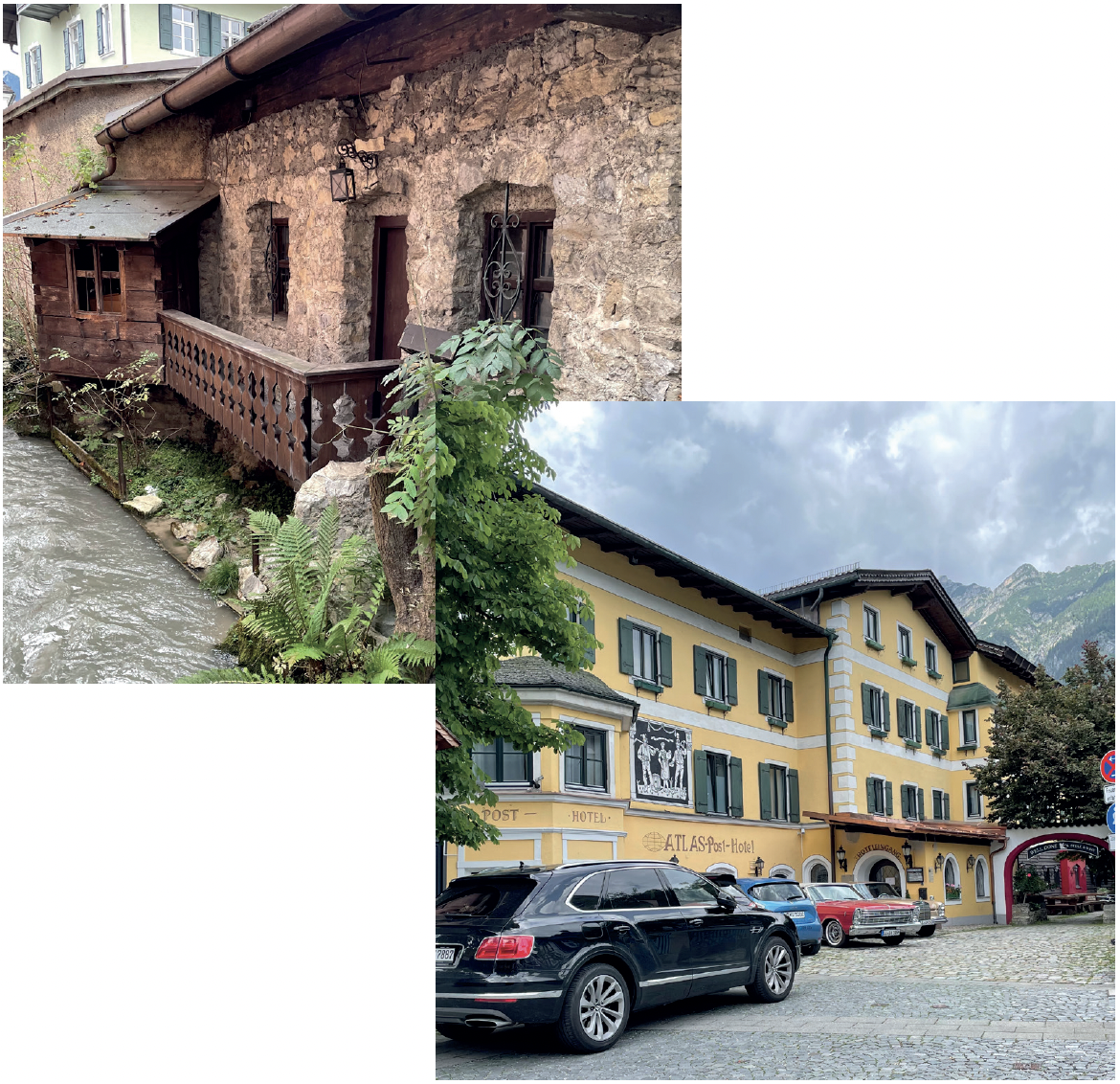 Welcome to
ATLAS Posthotel
In the middle of Garmisch-Partenkirchen the ATLAS Posthotel stands proudly on the foundation walls since 1512 A.D. and was named first as a tavern during the Thirty Years War. A small tavern originally stood on the site of the present day reception. At that time it already had a reputation for its hospitality. As time passed the ATLAS POSTHOTEL developed to be one of the main Bavarian traditional Hotels.
THE ATLAS POSTHOTEL CONTINUES THE TRADITION
In many corners and angles you can find much evidence of the history of the ATLAS POSTHOTEL, such as pictures, figures, furniture and paintings. This creates a unique flair and ambience and if you like the charm of old buildings, you will feel very comfortable here.
This charm was already appreciated by guests like Duke Ludwig from Bavaria, the Queen Juliane of Netherland, the Prince of Wales, the King of Jordan, Wernher von Braun, Franz Joseph Strauss und many others of politics, culture, art and sport.
THE ATLAS POSTHOTEL IS THE TRADITIONAL HOTEL IN GARMISCH-PARTENKIRCHEN
The ATLAS POSTHOTEL Garmisch-Partenkirchen with 44 rooms and its dignified Bavarian ambience is often recommended to visitors. Now new: WLAN-Internet Access at the ATLAS POSTHOTEL free of charge.
Our rooms are equipped with music systems equipped with royalty free music.
For short stopovers, long holidays, family meetings, celebrations or festivities, as well for conferences, seminars, business dinners or for a romantic evening with friends or relatives. We offer you our sincere welcome. It is our privilege to serve you.
NEW: Our hotel offers free WLAN internet access in the entire hotel. Our rooms are equipped with music systems with Gema-free music.
RESTAURANT, BAR AND TERRACE
The terrace at the ATLAS POSTHOTEL is one of the most beautiful in Bavaria.
Coffee and cake, Bavarian specialities, cultivated beer and our sincere service will delight you.
The fantastic wide view over Dreitorspitze, Hochwanner, Alpspitze and Zugspitze provides a stunning setting for luxurious hours spent on our terrace.